In August, we announced that support for some of our long-time certified desk phones will end with the release of Compass 2019a. With some newly certified Snom phones on our list, let's have a look at what is the best upgrade for each of the older ones.
Which Snom phones are we ending support for, and why?
The Snom phones which we will end support for are all older desk phones which have been end-of-life for a long time, and their firmware has not been updated for a while. On top of that, Snom has indicated they will end auto-provisioning support for those devices on the 1st of January 2019. These are the exact types of Snom phones for which we will discontinue support:
Snom 300/320/360/370
Snom 720/760
Snom 820/870
A deprecation notice is shown in Compass when adding or viewing phones of the above types.
Upgrading to modern, supported and certified Snom phones
When replacing older Snom phones for use with Compass, we suggest going for these new models that are certified to work with our platform.
Snom 300/320/360/370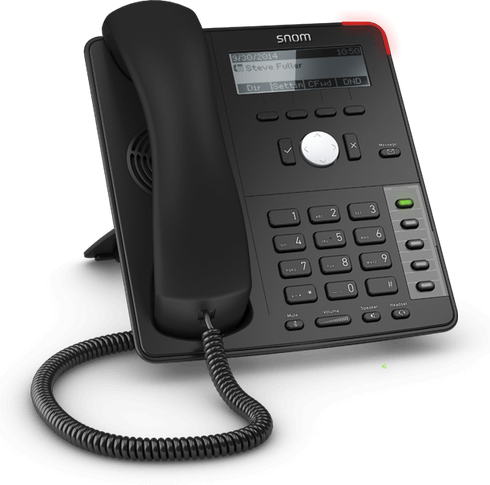 For replacing the basic but sturdy Snom 300, we recommend the Compass certified Snom D712. It has all the dedicated function keys (mute, transfer, etc) the 300 has, plus some extra function keys that can be programmed from Compass with features such as BLF.
If you are replacing Snom 320, 360 and 370, the number of function keys on the D712 may not be enough for you. In that case, we suggest going for the Snom D725 that has plenty. As a bonus, it also supports up to 12 identities. We're currently working on support and certification of the Snom D7 expansion pad, which would go well with the D715 and other Snom desk phones. More news on this when we have it.
Snom 720 and 760, 820 and 870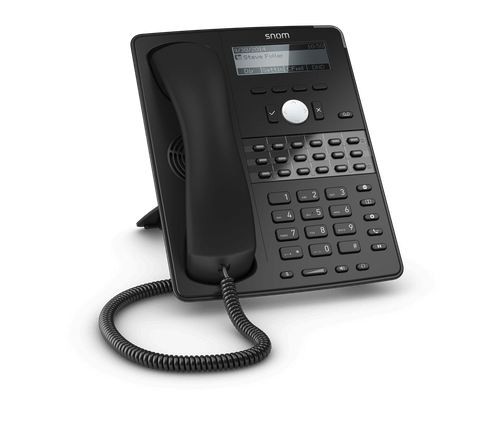 The 720 and 760 models are best replaced by the D725 which supports 12 identities just as the 720 and 760, and has 18 multicolour LED function keys.
The 800-series has been discontinued by Snom. The best Compass certified phone available to replace these right now is the D725. As an alternative, we're currently working on support for a Snom 700-series phone with a colour display, which could also be a good alternative for the 760 as soon as certification and support are complete.
Upgrading other phones, such as the Snom 710
Although the Snom 710 is still supported and Compass certified, it's been end-of-sale for a while and Snom support will end September 2019. If you are looking for future-proof Snom phones to replace them with, the D712 is an excellent choice. For other Snom phone types, the D712, D715 and the D725 are all great Snom models that we highly recommended for use on our platform.
Looking to the future
With support for older Snom phones ending, now is a good time to upgrade them. Compass already supports several great Snom models, and we're working to extend our support of the 700-series by adding the D7 expansion pad and a phone with a colour screen to the list. We look forward to your customers calling using new and improved desk phones!